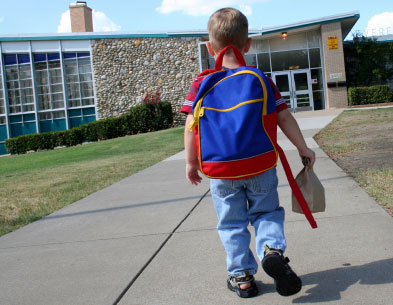 Calgary is a dynamic city with a variety of educational choices. Public education has two options:
The Calgary Board of Education
Calgary Catholic School Board.
The i Team has also provided a link to the Calgary Private and Charter Schools abailable to your family. We hope that this information will assist you in picking the perfect neighborhood for your famiy's needs.
The Calgary Board of Education
The Calgary Board of Education offers a wide range of services and support for learners, starting with Kindergarten right through to continuing education for adults. It includes services for new Canadians, Aboriginal students, second language learners, students with exceptional needs, students looking to upgrade and adult learners. We offer a range of centralized services as well as supports to all schools. At the heart of all of these services is the belief in personalized learning for each student.
Board office location: 515 Macleod Trail S.E., Calgary, Alberta, Canada
Number of schools: 219 (January 2009)
2007-2008 budget: $905.5
Number of students: 98,680 (September 2009)
Chair of the Board: Patricia Cochrane
Superintendent: Naomi Johnson
For more information: http://www.cbe.ab.ca
The Calgary Catholic School District
The Calgary Catholic School District (CCSD) is the largest Catholic school district in Alberta, serving over 45,000 students in 106 schools located in Calgary, Airdrie, Cochrane, Chestermere and the Municipal District of Rocky View. CCSD educates and empowers students from kindergarten to Grade 12 through its mission of Living and Learning in our Catholic Faith.
Number of Schools
Total number: 106
Elementary: 52
Elementary / Junior High: 34
Junior / Senior High: 2
Elementary / Junior / Senior High: 1
Junior High: 6
Senior High: 9
Congregated Special Education: 2
Number of Students
Total number: 45,766
Staffing (numbers reflect both full and part time staff)
Total Number: 4,812
Instructional Staff: 3,143
For more information: http://www.cssd.ab.ca/
Charter Schools
Alberta was the first province in Canada to establish charter schools, and Calgary currently has six. A charter school is a public school that is operated independently under a performance contract approved by either the local board of education or by the Minister of Education. Charter schools must teach the mandated provincial curriculum as a baseline, but each school's charter is a unique and specific contract.
Calgary's charter schools
Almadina School Society
Calgary Arts Academy Society
Calgary Girls' School Society
Calgary Science School Society
Foundations for the Future Charter Academy
Westmount Charter School Society
Private Schools
Private schools may charge tuition and other fees, and there are two kinds in the province: accredited and registered. Accredited private schools are composed of language and culture schools, schools where students write provincial exams and are taught by Alberta certified teachers, and special education private schools that serve students with special needs. Registered private schools are not accredited by the Minister of Education and do not require instructors to have Alberta teaching certificates.
Visit the Alberta government's education website for a list of private schools in the province.