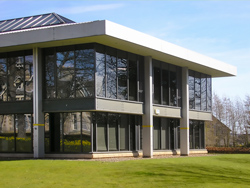 Where to Start
The first thing is to determine how much you can afford and how much you want to spend. Let us help you get pre-approved for a mortgage.
Benefits of getting pre-approved for a mortgage before looking for a home:
You LOCK in the interest rate.
If interest rates go up, the mortgage agents we work with can typically lock in your rate up to 3 to 4 months. If rates go down, you can lock in the new rate. It is important to note if interest rates go up, the maximum price of a home you can afford will go down, ultimately changing your search parameters. You can't go wrong locking in an interest rate!
You beat the competition!
If you find your perfect house, you have the chance act on it right away before other buyers do. The best homes in your search sell faster, sometimes the same day, in any market. You want to be ready! Beat other offers! If you are in a situation where you are competing with another buyer or buyers on the same house, you may win out over the other offer(s) with better financing conditions, bigger deposits, and you can feel confident in the price you offer. Multiple offers occur in good and bad markets.
Save time and be headache free!
Imagine finding a home you want to buy and then discovering you can't afford it. That's frustrating! Getting pre-approved will help you focus on great homes you can afford.
Where do You Want to Live?
The next step is to figure out where you want to live & what kind of home you want live in. Our team's experience viewing homes in Calgary's real estate market and various communities in and around Calgary can assist you in determining what areas can meet your requirements and budget.
We may also recommend new communities & areas that would fit your search criteria.
Some features you may be looking for in your new home:
Having a home that accommodates your family comfortably
Functional home, specific number of bedroom & sizes, specific number bathrooms & sizes
A great entertaining area
a great backyard/patio for relaxing, kids, BBQ's and entertaining your family & friends
Great family room
an entertainment room downstairs for kids or guys coming to plat pool or watch the hockey game
Near Calgary Schools (View all Calgary designated schools per community)
Great access to Parks, Rivers, Playgrounds
Near City of Calgary Community Centres
Access to a Calgary lake community such as: Lake Bonavista, Lake Bonavista Estates, Lake Chaparral, Arbour Lake, Lake Sundance, Auburn Bay, McKenzie Lake, & Midnapore
Near transportation, & Calgary school buses
Close to work or easy access to get to work to save time
Nice quiet area & not on or near busy roads
With Scot's knowledge of Calgary communities you will have all the information needed to make a decision on the perfect home! Home buying is a complex process that can be daunting. You'll find hundreds of potential properties advertised on dozens of Canadian websites. But which one is right for you?
With Scot, you can find not just a house, but a home. They can guide you through every step, explaining the market, the process and the paperwork.