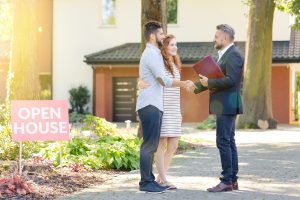 Buying a house and all the planning that surrounds the process can be exciting yet very taxing, and this is something prospective buyers need to prepare for. Regardless of whether it's shopping for houses or preparing to get a mortgage, a mistake when purchasing a property can only lead to numerous future headaches.
Most properties that are for sale will have agents representing the sellers and they are called seller's agents or listing agents. Their primary responsibility is to ensure the seller gets a good deal and that their best interests are protected.
If you are the buyer, how can you make sure that your best interests are being protected? That's not very difficult- hire a buyer's agent! There are a number of reasons why you should you work with a good buyer's agent when purchasing a house. This person will look out for your interests and help ensure you get the best deal possible. Here are some reasons you need to hire a real estate agent to buy a house:
It's free
This is one of the most obvious reasons to work with a buyer's agent when purchasing a property. There are very few instances in which it costs you money to hire an estate agent while buying a house. Sometimes, in a sale by owner (FSBO) circumstance, the seller may not be willing to pay the agent's commision and this is when that cost passes on to you. While this is a very rare scenario, it's important that you be aware of this possibility. But 99.9% of the times, if you are the buyer, it's free for you to hire a buyer's agent.
They are knowledgeable
Whether you are purchasing your first house or the fifth, it's very likely that you don't actually look at various properties on a daily basis. In comparison, credible and well-established buyer's agent looks at literally dozens of houses every single day. This means they know exactly which red flags to look out for when viewing properties. Identifying existing/potential pest problems, leakages, and structural issues before you even consider buying a house, is the best way to avoid problems and heavy expenses in the future.
Local knowledge
Every real estate market has its own distinct quirks and personality so to speak. These markets can vary significantly from one city/town to the next and there can be a vast variation in neighbourhoods too. This makes it crucial to have a good understanding of the local market. A buyer's agent understands the intricacies and nuances of the local market. It's a good idea to work with a real estate agent with local knowledge as they can help you save a pretty penny on your home purchase.
Evaluating and securing financing
The real estate financing landscape can be extremely complex and confusing. A buyer's agent will help with evaluating and securing financing that is best-suited for your circumstances. They will provide you detailed information about all the financing options, which helps you make a more informed decision.
Coordinate showings
Coordinating a showing isn't an easy task for you as the buyer. But a good real estate agent will be well-versed in this aspect. They will be responsible for planning and coordinating the viewings of various potential properties. This gives you the opportunity to view all the potential properties you are interested in if they are available.
Navigating the paperwork
A good agent will know how real estate contracts need to be written. Even if you have purchased homes in the past, it's unlikely you are conversant with the nitty-gritty of real estate contracts. But the agent will know all the ins & outs of the contracts, how they should be written, the deadlines that have to be met and what the other important components of the contract are.
Access to different professionals
When your real estate transaction is being finalized, there are a number of professionals that are required such as a home inspector, a mortgage originator and a real estate attorney, and a handful of other professionals. A real estate agent will have business connections with these several professionals from all these categories that they can recommend to you.
Handle negotiations
Most homeowners aren't very confident in negotiating their offer price for a home they have liked. However, when you hire a real estate agent, they negotiate on your behalf. For instance, if a particular property that you are planning to buy is overpriced, they will complete a comprehensive comparative market analysis to identify and prove that the property is overpriced. And this gives you the leverage you need while negotiating a lower price.
On schedule transactions
While there can be delays in real estate transactions, it's not something you would like to deal with. Delays can be frustrating to you as well as all the other parties involved. When you hire a real estate agent, it's highly likely that your transaction will stay on track with the schedule. There are a number of different reasons why there can be delays in a real estate transaction and many of these can be easily avoided when you hire an experienced buyer's agent.
Helps you maintain objectivity
Buying a property has an emotional aspect and that can distract you from being objective. For example, if you have taken a fancy to a particular home, you may be more likely to look only at the pros. Emotion has no place in a real estate deal; you need to maintain objectivity, understand what all the pros and cons of a property are before making your final decision. A real estate agent can act as an emotional filter at this time. They have no emotional attachment to a property that you may be interested in. This means they can keep you on track and avoid making a rash decision.
As you can see, there are a number of good reasons for hiring an experienced local real estate agent. Get started with a FREE HOME EVALUATION today! I will look out for your interests while you are making this sizeable investment.
Tags: