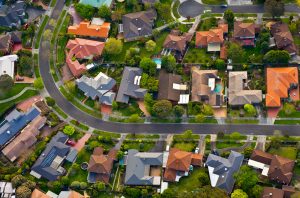 If you are either buying or selling a home, you need to judge the vibe of the market. It's probably equally important to understand how the psychology of home buyers & home sellers in your specific market works. There are also some distinct times of the year when there is a surge in home sales and purchases. Let's take a look at what these trends are. This will give you a better understanding of when the best time to buy and sell a home is.
January–March
The biggest house selling season is from January-March. There is a distinct reason why this is a very popular time for house sales:
Families with kids are eager to get their home sale/purchase finalized by late spring. That helps avoid any disruption in their children's school schedule.
Some people want to buy a home at the start of the year because they don't want any interference with their summer vacation.
Others prefer this time for their property sale for tax purposes.
With so many buyers in the picture, it's no surprise that spring is the perfect time for people to put their homes on the market. This leads to increased buyer competition, which results in a rise in property prices at the start of the year. If you are planning to sell your home and buy a new one right after that, you will find the best selection of homes at this time of the year.
Spring
While there is a large selection of homes during spring, the competition levels are higher too. If you are more inclined to look for a good bargain, you'd have to put in some extra effort and time to find something that suits your budget. But since there are such a large number of houses on the market, you will eventually find the house that suits your requirement.
June- August
Those who purchased homes in the Spring start moving during the summer months. The rest will be on vacation and this means summer isn't the best time to put your home on the market. Buyer activity levels are lower, and it may take a wee bit longer for you to sell your home at this time.
If you are selling your current home to purchase another one, summer is the best time to find good deals. It isn't difficult to find sellers that have invested in a new home and have to sell the existing one quickly. While there is less property on the market, you may be able to do some bargain shopping with these motivated sellers.
Fall
If you are selling your home in fall that can be quite a risky proposition, overpricing your property will only make it unsalable. But if you really need to sell at this point of time, make extra efforts to monitor buyer response. If you find it to be very weak, you should be flexible and willing to lower your price. On the other hand, if you are a risk-taker, this period mat work out perfectly for you; it's an ideal time to sell at a higher price and buy at a lower one.
If you are buying a home, property owners that sell during fall are in quite a rush to sell. Some of them will have purchased a new home during spring even before they sell the older one. Many of these people may have overpriced their homes during summer and end up slashing prices because they have been unsuccessful in selling the property at that high price.
A number of people prefer to sell their home during fall and buy a new one in December. They pay their tax-deductible expenses.These people are hard-pressed to sell and if you are buying, you may end up getting a good bargain from sellers like these.
Winter
This is probably the worst time of the year to sell a home. During the holidays, people prioritize buying gifts and spending time with their family and friends and no one has the time to focus on buying or selling at this time. If you don't have an option but to sell in the winter, be prepared to deal with bargain hunters. Since very few buyers are scouring the market for homes during Christmas week, there are very low chances of any competition or multiple offers.
In the same strain, this season doesn't offer a great selection to a home buyer. Unless you have oodles of patience and are a serious bargainer, the recommendation is that you abstain from looking for and buying a home during this season. Home prices typically drop down to a 12-month low during this time. And so, if you do find that someone is selling their home during Christmas time, it's a sure-shot indication that the person is open to bargaining and is eager to sell that home; and that may be your chance to get a great deal.
While being aware of these market trends is important, it's also vital to understand that the best time to buy a house also depends on the buyer's or seller's goals and individual circumstances. Every person enters this landscape with a different profile and something that works for one individual might not work for the other.
For example, if your goal is to save money to meet the 20% down payment requirement, and you have almost achieved that goal, then it's important that you stay on track. Vacillating between decisions only because the housing prices or interest rates are ebbing and tiding will just shunt you off track from your goal of meeting that 20% down payment amount. Forecasting interest rate changes and how the market volatility is going to impact your home buying plans is important no doubt, but you don't have any control over these external variables. What is probably more important is that you identify what works best in your situation and make a prudent choice when it comes to buying or selling your home.
Looking to buy or sell in the Calgary area? Get in touch with Scot Rose, Calgary Realtor®, today!
Tags: