If you are a first-time home buyer, the journey that lies ahead can be quite exciting. Before long, you will also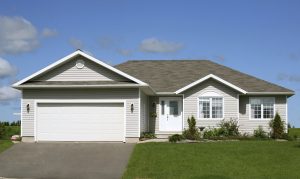 realize that almost every one that learns you are on this journey will have some advice to offer. While this advice may be well-intentioned, it can be quite difficult to sift through it and determine what works best for you. Here are some tips that can help you make the right choice:
Look for a trusted mortgage banker
Your ability to buy any property, your understanding of the purchase and loan processes, as well as your satisfaction with this experience in the short & long term will be influenced significantly by your mortgage banker. Even before you begin looking for a new house, you need to have a very clear idea of what you can afford. That's where a mortgage banker comes in. You will have to provide this professional a lot of personal information. He/she will make recommendations on loans that will be best-suited for your personal and financial circumstances. This is exactly why you need to look for a mortgage banker you can trust completely.
Look for an experienced real estate agent
Sometimes prospective homeowners are tempted to work with someone they know personally and who has a real estate license. But, what matters is that you find a real estate agent who is experienced and knowledgeable enough to cater to your specific requirements.
It's a good idea to get referrals from friends that have recently purchased a home. Make it a point to meet with and interview a few real estate agents before finalizing who to hire. During the first meetings, you need to ensure that this person is attentive and proactive in their approach. They should ask relevant questions regarding your requirements and focus on your answers.
Check out whether they have helped clients successfully purchase a property in the target price range and neighbourhood you are interested in and whether their preferred communication method suits your needs. It's also a good idea to look for a buyer's agent, rather than one that performs a dual role and represents the seller as well. The latter can cause a conflict of interests.
Be well-versed with the industry jargon
Just like any other industry, the mortgage lending and real estate landscapes overflow with industry-specific jargon. If you are unsure about what a certain term means, make it a point to get it clarified, not just in conversation but in the written materials too.
Don't be tardy
When you are in the midst of the home purchase process, you will often be required to answer calls, produce various documents and show up for last minute meetings. In most of these cases, even the smallest delays can mean that some other buyer seals the deal and gets the house. Failure to provide the requested documents can result in a delay in the final purchase by days or even weeks. This is why you should make your home purchase a top priority and ensure these requests are attended to promptly.
Be curious and eager to know more about the property
When it comes to purchasing a home, being shy is only a downside. Your home is likely one of the biggest investments you will make in your life and it's important that you get clarifications for any questions that cross your mind. A home purchase isn't something you take lightly, and you need to have a very good understanding of every little detail of the process and the technicalities involved. After all, that's one of the best ways to cover your bases and ensure there are no ugly surprises waiting for you, once you get the keys.
Comb through all the fine print
Most mortgage and home purchase transactions involve heap loads of paperwork that also have reams of fine print. While all of it may appear to be very generic, having a good understanding of all the terms of your loan and offer is key to your short and long-term welfare. This is why it's important that you go through these documents with a fine-toothed comb before signing on the dotted line. You also have the option to run these documents by a legal expert.
Ask questions before making any finance-related moves
A number of things can have an impact on your credit report and affect your ability to qualify for the loan you need. This is why you need to first consult with your mortgage banker before you close/open any bank accounts, pay off loans, make any large investments, purchase a car, apply for new credit cards, or even borrow/withdraw funds for your down payment.
Do some insurance shopping
You will need homeowners insurance in order to finalize your home purchase. As mentioned earlier, start early, get your doubts cleared and don't forget to read the fine print. You need to be very clear about what is/isn't covered by the insurance policy. Find out how the payments need to be made, when you need to make them and what they are. If your home is located in a flood-prone or storm-prone zone, you might need to buy an additional policy to cover losses related to these natural disasters.
Think out-of-the-box
It's never a good idea to take a closeted approach to buying a house; get a little creative and you may find a house that's far better than your expectations. For instance, you may want to consider looking for houses in a neighbourhood you hadn't considered looking at earlier. Maybe a condo will suit your requirements and budget better than a single-family home.
In addition to all these things, you should have all your paperwork and eligibility in place. You need to be pre-qualified for a loan and also have the pre-approval letter from your mortgage lender. The one way to navigate these waters safely is to work with a good real estate agent who will show you the ropes and help ensure you get the house of your dreams.
Tags: