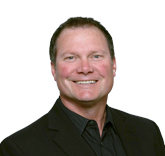 Managing Partner - icalgaryrealty.com
Celebrating 16 years as a top achieving full time Calgary Realtor with Re/Max House of Real Estate, the worlds #1 Real Estate company.
Our company brings Inspired and Intelligent expertise to our many valued clients buying and selling in the Calgary market. Through www.icalgaryrealty.com and a strong marketing program, we effectively serve our clients needs and maximize todays most effective Real Estate technology. By understanding our clients goals and applying market experience we acheive results with great client satisfaction. Text, email or call today to discuss how we can help you best achieve your Real Estate needs and goals!
Contact Scot Rose
Mobile: 403-615-7673
Office: 403-287-3880
Fax: 403-592-7679